About Our Research Physicians
Thomas L. Yearwood MD, PhD
Medical Director, ALGOS Education & Research Trust
Dr. Yearwood received undergraduate, graduate and doctoral degrees in Engineering from Tulane University before going on to graduate from LSU Medical School. His advanced education in the fields of engineering and medicine has enabled him to participate in clinical and regulatory research over the last 25 years. And as a member of the International Neuromodulation Society, he has made significant contributions to clinical neuroscience. Delivering compassionate care that enables each patient to participate more fully in every aspect of life is Dr. Yearwood's mission.
Hunt Hapworth, MD
Dr. Hunt Hapworth received his undergraduate degree from the University of Virginia and his medical degree from the University of Virginia School of Medicine, Charlottesville. He performed his residency in anesthesiology at UAB in Birmingham and his fellowship in pain medicine at University of Virginia. In addition to treating patients in clinic and surgery, Dr. Hapworth pursues neuroscience research at ALGOS Education & Research Trust. Participating in trials that could potentially be of great benefit to patients suffering chronic pain motivates this physician daily.
Matthew Barfield, DO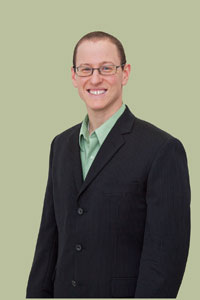 Dr. Barfield earned his undergraduate degree from Texas Christian University and his medical degree from University of Texas, Southwestern Medical Center. He performed his Physical Medicine & Rehabilitation Residency at Baylor University Medical Center before joining Comprehensive Pain & Rehabilitation. Dr. Barfield treats chronic pain patients and pursues neuroscience research alongside his colleagues to improve patient care by providing cutting edge technology not otherwise available to our community and region. His mission is to offer real hope to patients through collaborative care.